Magformers Jungle Karts
The Jungle Kart Rally set from contains six magnetic shapes, two click-wheel sets and a detachable explorer character complete with pith helmet. 
And it's amazing how many different karts can be made with this handy, travel-friendly set. Magformers magnetic shapes always securely attach. Pieces are made from a specially-toughened ABS plastic and small neodymium magnets are safely sealed in the edges of each piece. 
Because these rotate due to the Magformers Rotating Magnets System (RMS), they always connect and never repel when two pieces are brought together.
Set makes loads of different rally karts.

All pieces compatible with all other Magformers sets.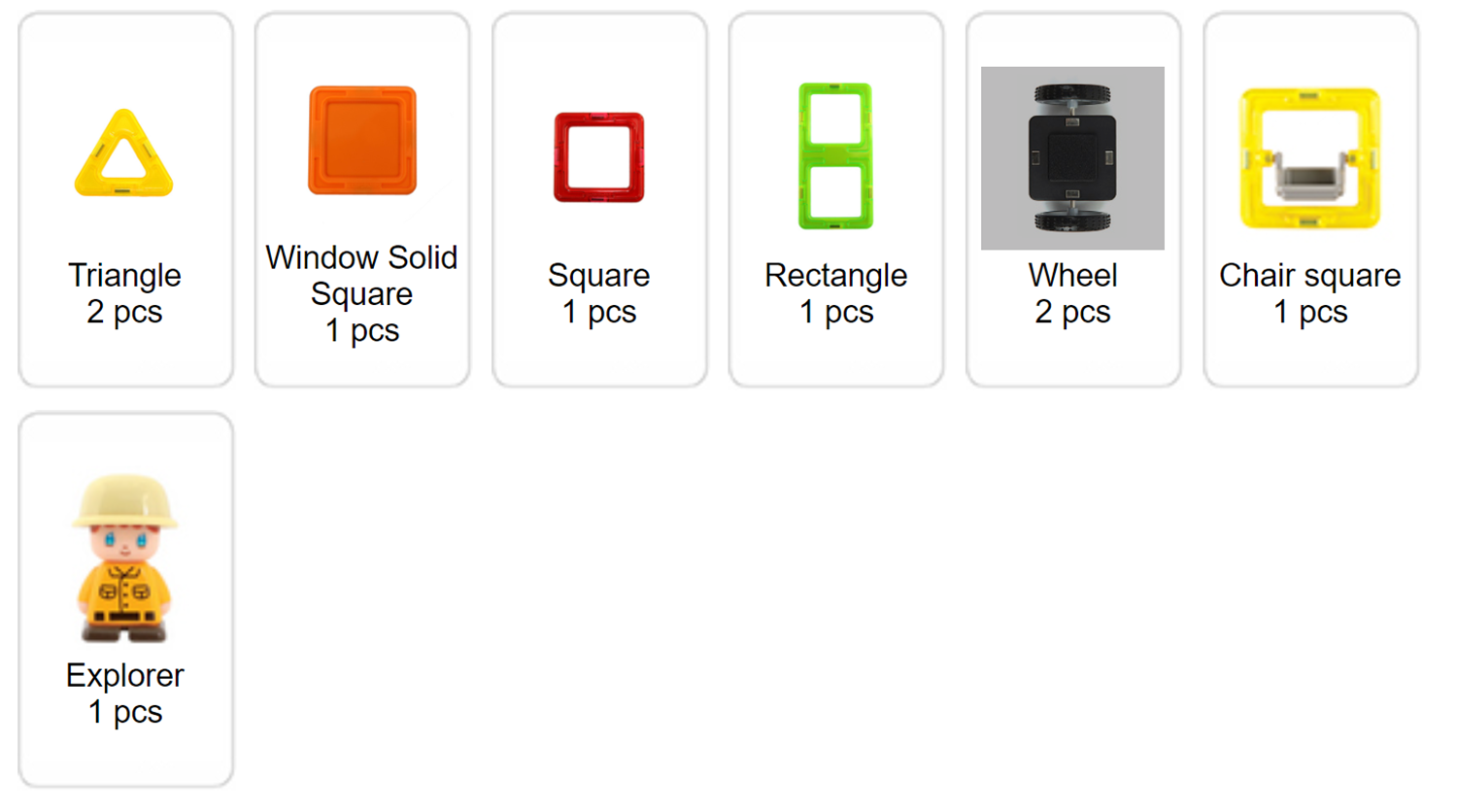 View video