Magformers Amazing Police & Rescue
This amazing 26-piece magnetic construction set combines 13 Magformers magnetic shapes with 13 new add-on pieces to make an entire Police and Fire Rescue themed play world. It's sooo cool.
Using the magnetic geometric shapes and adding the extras, you can make lots of different emergency themed vehicles and buildings and experience role play by usingour new 'pow' action transforming pieces - including a 'siren' that transforms into propeller blades, a driver cab/cockpit, container/cell and bull bars/window grille.
With a firefighter and police officer figurines, this set is a must-have for creative kids who love construction toys and the emergency services. There's a new click-together magnetic wheel design too– so you can make a strong, short wheelbase by coupling the wheels together – or use the magnetic triple-square (rectangle) to make a longer wheelbase!
The Magformers Police And Rescue Set makes over 30 different models – vehicles and buildings – and is fully compatible with all other Magformers sets.
There's a supercool instructional booklet too.
30-in-1 set – over 30 different models can be made.
Wheels click together for stronger bases.
Magformers has received more than 50 global educational and toy awards.
The set improves fine motor skills through construction.
Contains Magformers transforming parts and accessories.
Two characters– police officer and firefighter – included.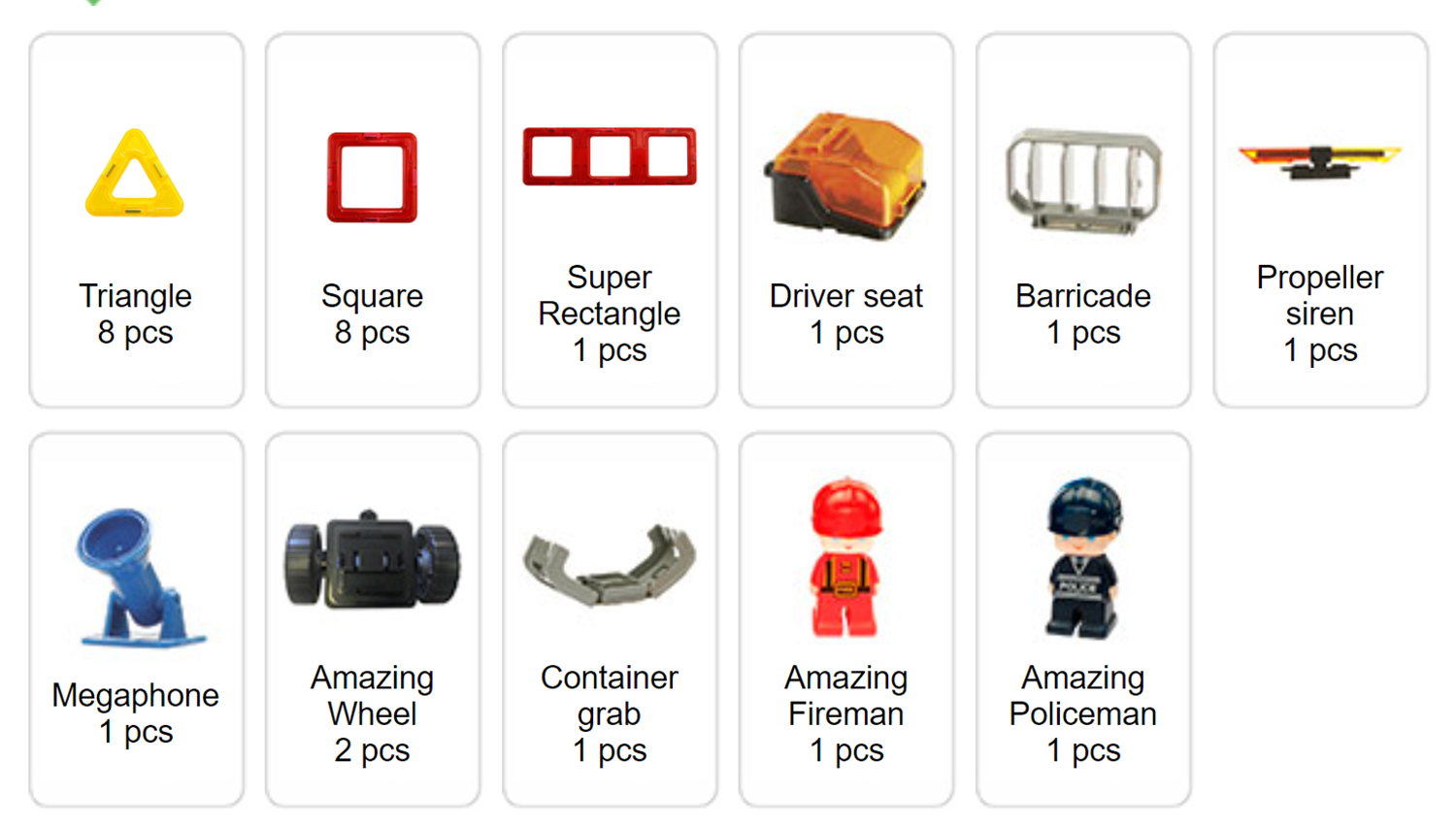 View video